Floor Sanding in Bellport, NY 11713
Why Is It Essential To Hire A Wood Floor Restoration Professional In Bellport, NY?
Are you looking for someone to help you with wood floor refinishing service where moving furniture has caused more severe wear and tear damage?
Our flooring specialists in KO Floors, Inc. are experts at repairing severely damaged hardwood floors, including those that are rough, have white birch wood floor, decks, peeled or bare wood, or have deep scratches and gouges.
The lovely sheen and smooth polish of gorgeous hardwood floors will be returned with the help of professionals. Get ready to rekindle your love for your flooring in Suffolk County.
Our professional contractors providing wood floor refinishing services have years of experience restoring and maintaining your flooring' quality and integrity. We provide services like finishing hardwood floors and wood floor restoration and giving them a brand-new, contemporary polish!
Our professionals have years of wood floor restoration expertise with hardwood. A complete re-installation is only required in extreme circumstances, and we won't recommend one unless your floors are damaged beyond repair.
KO Floors, Inc. also work with floor laminate, white birch wood floor, decks, interior, dining room floors, hard oak floors, etc., and we can bring the original color and condition of old wood flooring in Suffolk County.
1) Expert Assistance From Professionals
Your hardwood floors are not there by chance. Why take any chances when finishing hardwood floors when real wood is arguably the most expensive and sophisticated flooring? Experienced technicians should ideally only refinish your sanding hardwood flooring.
2) Time-Saving & User Friendly
Undoubtedly, hiring a professional to refinish your hardwood floors will need some up-front cash. Your floors will initially cost less if you refinish them yourself, but you're unlikely to give them the care that would extend their lifespan.
The only other option is to use wood floor restoration for your floors. In case you didn't know, laying new hardwood floors costs a lot more money than refinishing them in Bellport, NY.
3) Enhances The Resale Value Of Your Home
No matter what home renovation project you have in mind, you must always consider your house's potential worth as a selling point in Suffolk County.
You may ensure you're getting the most value out of your property by having a professional wood floor refinishing service for your hardwood floors.
4) Always Try To Protect Your Family
The interior of your house is built on its hardwood floors. To keep your house as secure as possible, you must hire professionals to care for your pressure-treated wood flooring.
If your flooring isn't well maintained, your home might sustain lasting damage, and people could be harmed, just like the walls and roof.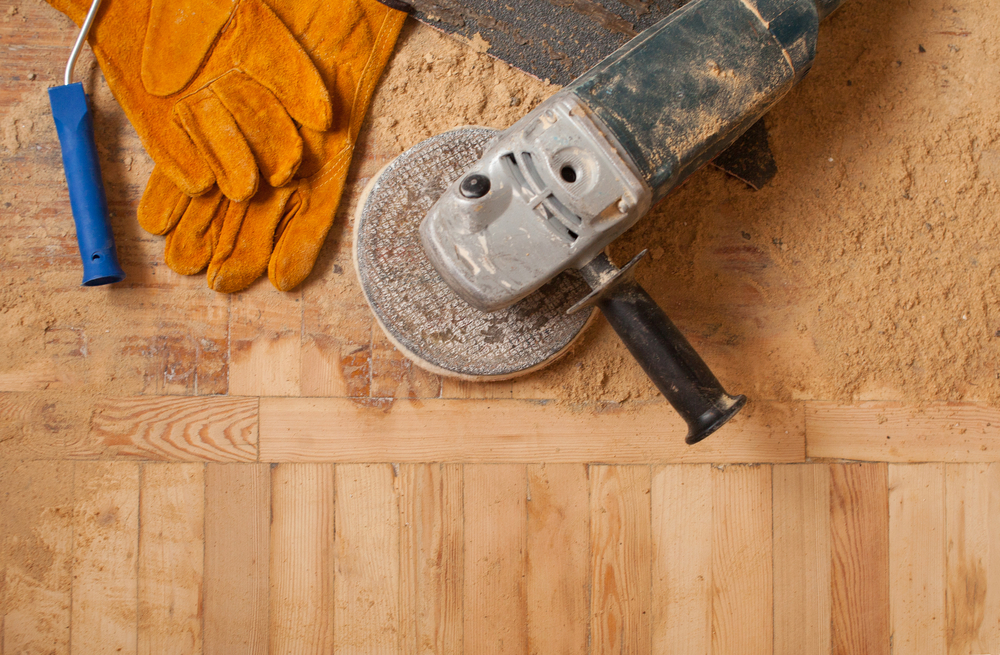 5) Discover Infestations
You are asking a professional to examine every square inch of your flooring. Any damage that may have occurred during this process, including the presence of pests like termites, will be discovered. The sooner these are located, the better.
Why Hire KO Floors, Inc. For Wood Floor Sanding Services In Bellport?
Don't hesitate to contact the qualified professional at KO Floors, Inc. in Bellport, NY if you're ready to have your hardwood flooring refinished.
When you register with KO Floors, Inc. in Bellport, NY, we want to ensure you get the best services for wood floor restoration. Contact us at 631-693-4388 to learn more about the advantages and arrange a meeting!
If you're seeking the top providers for wood floor refinishing services in Bellport, NY, KO Floors, Inc. is your one-stop shop.
---
Some information about Bellport, NY
Bellport is a village in Suffolk County, New York, United States. The population was 2,084 at the 2010 census. The village is named after the Bell family, early settlers of the area. South Country Road in the village, features small businesses such as antique shops, artist galleries, small inns, restaurants, and a service center. These family run businesses get community support through the Bellport Chamber of Commerce. Bellport is also home to the Gateway Playhouse, a professional summer theater in operation since 1950. Bellport is in the town of Brookhaven and is on the south shore of Long Island adjoining Great South Bay. It is officially known as the Incorporated Village of Bellport.
The land that is now Bellport was purchased along with what is now the hamlet of Brookhaven (then called Fireplace Neck) and western South Haven from the Unkechaug Indians in 1664 by settlers from nearby Setauket, who were attracted by the plentiful harvests of salt hay. The part that became Bellport was named Occumbomock Neck. Jonathan Rose was the first permanent settler in the 1680s, and by 1720 the Rose family owned much of Occumbomock Neck. In 1829, Captain Thomas Bell, a Scottish immigrant, bought land there. He sold sections of it, and by 1843 the village had 30 dwellings and 200 inhabitants. He changed the name to Bell-Port (now Bellport), envisioning a seaport, since Bellport was very close to the Old Inlet, a breach in the barrier island Fire Island, which gave Bellport easy access to the open ocean. With Colonel William Howell, Bell built a dock and a road to the dock. The breach healed over, however, and Bellport instead became a tourist attraction, with wealthy visitors coming by railroad and then coach from New York City. Although all seven hotels eventually closed, the last in the 1950s, Bellport remained associated with wealthy New Yorkers, who eventually established year-round residences. After World War II, nearby Camp Upton was converted into Brookhaven National Laboratory, bringing in more, highly educated, year-round residents.
Bellport was incorporated as a village in 1910. On July 4, 1980, the Bellport Academy and Bellport Village Historic District were listed on the National Register of Historic Places.
On March 8, 1963, Bellport High School burned down. No one was killed, but 40 students and teachers were hospitalized. The replacement school was built in Brookhaven, but is still called Bellport High School.
Useful links for Bellport, NY
Map of Bellport, NY
---
Here are some flooring-related links: