Floor Sanding in Brentwood, NY 11717
Why Is It Essential To Hire A Wood Floor Restoration Professional In Brentwood, NY?
Are you looking for someone to help you with wood floor refinishing service where moving furniture has caused more severe wear and tear damage?
Our flooring specialists in KO Floors, Inc. are experts at repairing severely damaged hardwood floors, including those that are rough, have white birch wood floor, decks, peeled or bare wood, or have deep scratches and gouges.
The lovely sheen and smooth polish of gorgeous hardwood floors will be returned with the help of professionals. Get ready to rekindle your love for your flooring in Suffolk County.
Our professional contractors providing wood floor refinishing services have years of experience restoring and maintaining your flooring' quality and integrity. We provide services like finishing hardwood floors and wood floor restoration and giving them a brand-new, contemporary polish!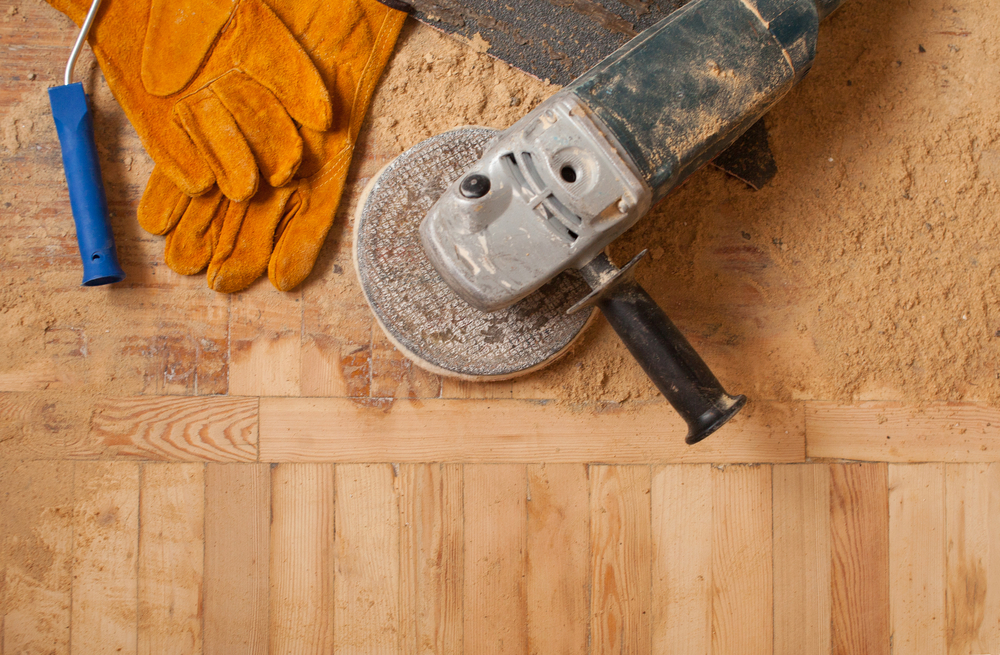 Our professionals have years of wood floor restoration expertise with hardwood. A complete re-installation is only required in extreme circumstances, and we won't recommend one unless your floors are damaged beyond repair.
KO Floors, Inc. also work with floor laminate, white birch wood floor, decks, interior, dining room floors, hard oak floors, etc., and we can bring the original color and condition of old wood flooring in Suffolk County.
1) Expert Assistance From Professionals
Your hardwood floors are not there by chance. Why take any chances when finishing hardwood floors when real wood is arguably the most expensive and sophisticated flooring? Experienced technicians should ideally only refinish your sanding hardwood flooring.
2) Time-Saving & User Friendly
Undoubtedly, hiring a professional to refinish your hardwood floors will need some up-front cash. Your floors will initially cost less if you refinish them yourself, but you're unlikely to give them the care that would extend their lifespan.
The only other option is to use wood floor restoration for your floors. In case you didn't know, laying new hardwood floors costs a lot more money than refinishing them in Brentwood, NY.
3) Enhances The Resale Value Of Your Home
No matter what home renovation project you have in mind, you must always consider your house's potential worth as a selling point in Suffolk County.
You may ensure you're getting the most value out of your property by having a professional wood floor refinishing service for your hardwood floors.
4) Always Try To Protect Your Family
The interior of your house is built on its hardwood floors. To keep your house as secure as possible, you must hire professionals to care for your pressure-treated wood flooring.
If your flooring isn't well maintained, your home might sustain lasting damage, and people could be harmed, just like the walls and roof.
5) Discover Infestations
You are asking a professional to examine every square inch of your flooring. Any damage that may have occurred during this process, including the presence of pests like termites, will be discovered. The sooner these are located, the better.
Why Hire KO Floors, Inc. For Wood Floor Sanding Services In Brentwood?
Don't hesitate to contact the qualified professional at KO Floors, Inc. in Brentwood, NY if you're ready to have your hardwood flooring refinished.
When you register with KO Floors, Inc. in Brentwood, NY, we want to ensure you get the best services for wood floor restoration. Contact us at 631-693-4388 to learn more about the advantages and arrange a meeting!
If you're seeking the top providers for wood floor refinishing services in Brentwood, NY, KO Floors, Inc. is your one-stop shop.
---
Some information about Brentwood, NY
Brentwood is a hamlet in the Town of Islip in Suffolk County, New York, United States. As of the 2010 Census, the population of Brentwood was 60,664.
In 1844, the area was established as Thompson Station and Suffolk Station, two new stations on the expansion of the mainline of the Long Island Rail Road.
On March 21, 1851, it became the utopian community named Modern Times. The colony was established on 750 acres (3.0 km2) of land by Josiah Warren and Stephen Pearl Andrews. In 1864, it was renamed Brentwood after the town of Brentwood, Essex, in England.
By contract, all the land in the colony was bought and sold at cost, with 3 acres (12,000 m2) being the maximum allowable lot size. The community was said to be based on the idea of individual sovereignty and individual responsibility. Individuals were encouraged to pursue their self-interest as they saw fit. All products of labor were considered private property. The community had a local private currency based upon labor exchange in order to trade goods and services (see Mutualism (economic theory)). All land was private property, with the exception of alleys which were initially considered common property but later converted to private property. Initially, no system of authority existed in the colony; there were no courts, jails or police. This appears to have given some credence to Warren's theories that the most significant cause of violence in society was most attributable to policies and law which did not allow complete individuality in person and property. However, the modest population of the colony might be considered a factor in this characteristic. The Civil War, as well as new residents that did not share the colony's philosophy, are said to have contributed to its eventual dissolution. Almost all of the original buildings that existed in Modern Times have been destroyed, aside from two Octagon houses, the original schoolhouse and a residence.
Useful links for Brentwood, NY
Map of Brentwood, NY
---
Here are some flooring-related links: