Floor Sanding in East Northport, NY 11731
Why Is It Essential To Hire A Wood Floor Restoration Professional In East Northport, NY?
Are you looking for someone to help you with wood floor refinishing service where moving furniture has caused more severe wear and tear damage?
Our flooring specialists in KO Floors, Inc. are experts at repairing severely damaged hardwood floors, including those that are rough, have white birch wood floor, decks, peeled or bare wood, or have deep scratches and gouges.
The lovely sheen and smooth polish of gorgeous hardwood floors will be returned with the help of professionals. Get ready to rekindle your love for your flooring in Suffolk County.
Our professional contractors providing wood floor refinishing services have years of experience restoring and maintaining your flooring' quality and integrity. We provide services like finishing hardwood floors and wood floor restoration and giving them a brand-new, contemporary polish!
Our professionals have years of wood floor restoration expertise with hardwood. A complete re-installation is only required in extreme circumstances, and we won't recommend one unless your floors are damaged beyond repair.
KO Floors, Inc. also work with floor laminate, white birch wood floor, decks, interior, dining room floors, hard oak floors, etc., and we can bring the original color and condition of old wood flooring in Suffolk County.
1) Expert Assistance From Professionals
Your hardwood floors are not there by chance. Why take any chances when finishing hardwood floors when real wood is arguably the most expensive and sophisticated flooring? Experienced technicians should ideally only refinish your sanding hardwood flooring.
2) Time-Saving & User Friendly
Undoubtedly, hiring a professional to refinish your hardwood floors will need some up-front cash. Your floors will initially cost less if you refinish them yourself, but you're unlikely to give them the care that would extend their lifespan.
The only other option is to use wood floor restoration for your floors. In case you didn't know, laying new hardwood floors costs a lot more money than refinishing them in East Northport, NY.
3) Enhances The Resale Value Of Your Home
No matter what home renovation project you have in mind, you must always consider your house's potential worth as a selling point in Suffolk County.
You may ensure you're getting the most value out of your property by having a professional wood floor refinishing service for your hardwood floors.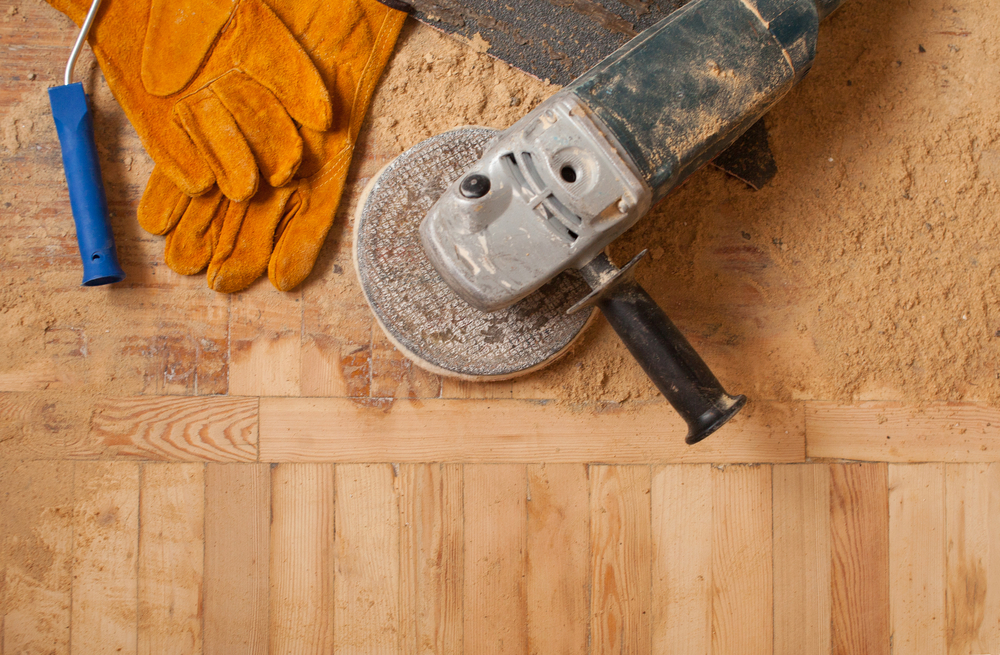 4) Always Try To Protect Your Family
The interior of your house is built on its hardwood floors. To keep your house as secure as possible, you must hire professionals to care for your pressure-treated wood flooring.
If your flooring isn't well maintained, your home might sustain lasting damage, and people could be harmed, just like the walls and roof.
5) Discover Infestations
You are asking a professional to examine every square inch of your flooring. Any damage that may have occurred during this process, including the presence of pests like termites, will be discovered. The sooner these are located, the better.
Why Hire KO Floors, Inc. For Wood Floor Sanding Services In East Northport?
Don't hesitate to contact the qualified professional at KO Floors, Inc. in East Northport, NY if you're ready to have your hardwood flooring refinished.
When you register with KO Floors, Inc. in East Northport, NY, we want to ensure you get the best services for wood floor restoration. Contact us at 631-693-4388 to learn more about the advantages and arrange a meeting!
If you're seeking the top providers for wood floor refinishing services in East Northport, NY, KO Floors, Inc. is your one-stop shop.
---
Some information about East Northport, NY
East Northport is a hamlet and census-designated place (CDP) in the town of Huntington in Suffolk County, New York, United States. The population was 20,217 at the 2010 census.
Soon after the establishment of a village in the Huntington area, English settlers sought to further expand their territory. On July 30, 1656, land was purchased from Chief Asharoken, head of the Matinecocks Native American tribe, part of which consisted of the land that is today known as East Northport.
Two distinct communities formed in the area now known as East Northport. The more populous settlement known as Larkfield was located on the northern side, near Vernon Valley (now part of Northport). Larkfield originally developed near the location of Genola Cemetery, just north of the modern-day junction of Larkfield Road, Vernon Valley Road, and Laurel Road. A second community located on the southern side was known as Clay Pitts, named for its vast deposits of red clay. This clay which had been used by Native Americans to form pottery was used by the Europeans to form bricks for construction. The land between Larkfield and Clay Pitts was well suited for agriculture, and the region prospered in the late 18th century as a thriving farming community by supplying produce to markets in New York City and Brooklyn.
In 1868 the Long Island Rail Road opened a station within the village of Northport. However, just a few years later the LIRR decided to move the Northport station to a new location in Larkfield to facilitate further railway extension to Port Jefferson. The new railway station located at Larkfield Road and Bellerose Avenue opened on January 13, 1873. Although the station retained the name of Northport, train conductors would refer to it as "East of Northport", because the station was located east of the railway junction which used to direct trains north to the old station located in the village of Northport. Despite the fact that East Northport is primarily south of Northport, the area became known thereafter as East Northport. The Larkfield Post Office formally changed its name to East Northport in 1910. The East Northport, New York post office building was renamed the Jerome Anthony Ambro, Jr. Post Office Building in 1998.
Learn more about East Northport.
Useful links for East Northport, NY
Map of East Northport, NY
---
Here are some flooring-related links: