Floor Sanding in Farmingville, NY 11738
Why Is It Essential To Hire A Wood Floor Restoration Professional In Farmingville, NY?
Are you looking for someone to help you with wood floor refinishing service where moving furniture has caused more severe wear and tear damage?
Our flooring specialists in KO Floors, Inc. are experts at repairing severely damaged hardwood floors, including those that are rough, have white birch wood floor, decks, peeled or bare wood, or have deep scratches and gouges.
The lovely sheen and smooth polish of gorgeous hardwood floors will be returned with the help of professionals. Get ready to rekindle your love for your flooring in Suffolk County.
Our professional contractors providing wood floor refinishing services have years of experience restoring and maintaining your flooring' quality and integrity. We provide services like finishing hardwood floors and wood floor restoration and giving them a brand-new, contemporary polish!
Our professionals have years of wood floor restoration expertise with hardwood. A complete re-installation is only required in extreme circumstances, and we won't recommend one unless your floors are damaged beyond repair.
KO Floors, Inc. also work with floor laminate, white birch wood floor, decks, interior, dining room floors, hard oak floors, etc., and we can bring the original color and condition of old wood flooring in Suffolk County.
1) Expert Assistance From Professionals
Your hardwood floors are not there by chance. Why take any chances when finishing hardwood floors when real wood is arguably the most expensive and sophisticated flooring? Experienced technicians should ideally only refinish your sanding hardwood flooring.
2) Time-Saving & User Friendly
Undoubtedly, hiring a professional to refinish your hardwood floors will need some up-front cash. Your floors will initially cost less if you refinish them yourself, but you're unlikely to give them the care that would extend their lifespan.
The only other option is to use wood floor restoration for your floors. In case you didn't know, laying new hardwood floors costs a lot more money than refinishing them in Farmingville, NY.
3) Enhances The Resale Value Of Your Home
No matter what home renovation project you have in mind, you must always consider your house's potential worth as a selling point in Suffolk County.
You may ensure you're getting the most value out of your property by having a professional wood floor refinishing service for your hardwood floors.
4) Always Try To Protect Your Family
The interior of your house is built on its hardwood floors. To keep your house as secure as possible, you must hire professionals to care for your pressure-treated wood flooring.
If your flooring isn't well maintained, your home might sustain lasting damage, and people could be harmed, just like the walls and roof.
5) Discover Infestations
You are asking a professional to examine every square inch of your flooring. Any damage that may have occurred during this process, including the presence of pests like termites, will be discovered. The sooner these are located, the better.
Why Hire KO Floors, Inc. For Wood Floor Sanding Services In Farmingville?
Don't hesitate to contact the qualified professional at KO Floors, Inc. in Farmingville, NY if you're ready to have your hardwood flooring refinished.
When you register with KO Floors, Inc. in Farmingville, NY, we want to ensure you get the best services for wood floor restoration. Contact us at 631-693-4388 to learn more about the advantages and arrange a meeting!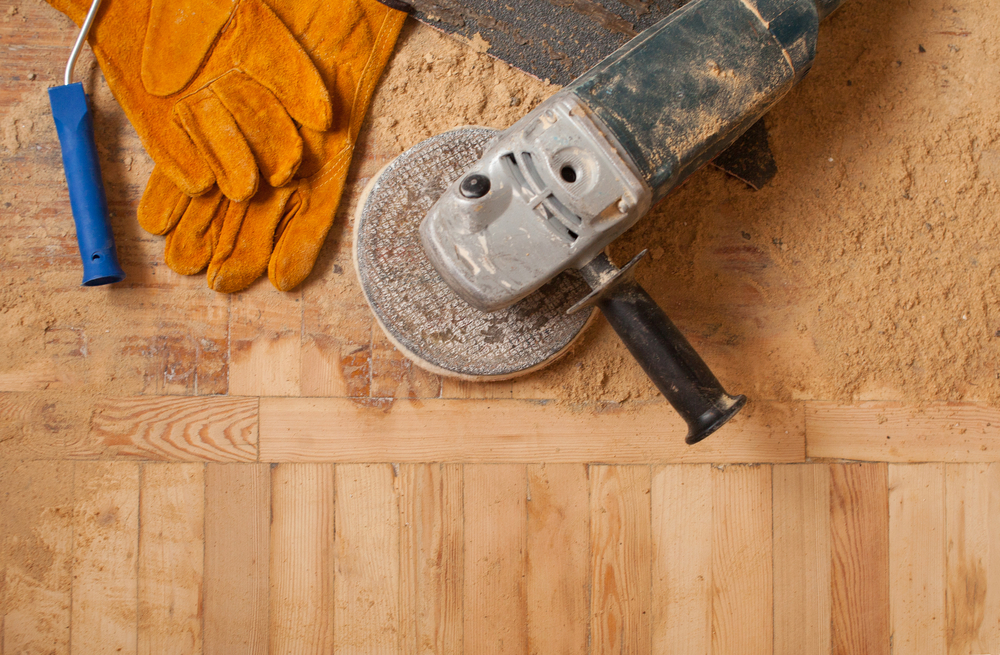 If you're seeking the top providers for wood floor refinishing services in Farmingville, NY, KO Floors, Inc. is your one-stop shop.
---
Some information about Farmingville, NY
Farmingville is a hamlet and census-designated place (CDP) in the Suffolk County town of Brookhaven, New York, United States. The population was 15,481 at the 2010 census.
The first settlement in what is now called Farmingville occurred in the late 18th century, and was called Bald Hills and Mooney Ponds, before it eventually was called Farmingville (though the soil and hills are not good for agriculture). The Keibel Family had a 72-acre fruit and vegetable farm from 1950 till 1982. It did not have its own post office until 1950.
The home of Elijah Terry, the first teacher in the local school, was built in 1823 and sits next to the Bald Hill Schoolhouse, built in 1850. The schoolhouse is in the National Register of Historic Places.
Bald Hill, one of the highest points on Long Island, is located on the Ronkonkoma Moraine, where the glacier which formed Long Island stopped its advance. At the top of Bald Hill is Vietnam Memorial Park, which includes an obelisk-shaped monument painted red, white, and blue, which was dedicated on Nov. 11, 1991. The Bald Hill Cultural Center features the outdoor Long Island Community Hospital Amphitheater and was previously the location of a ski area from 1965-1980.
Learn more about Farmingville.
Useful links for Farmingville, NY
Map of Farmingville, NY
---
Here are some flooring-related links: