Floor Sanding in Floral Park, NY 11001
Reasons Why You Should Hire Sanding Hardwood Floors Refinishing Professionals In Floral Park, NY?
Nowadays, a sanding hardwood floor is fashionable! It enhances the appearance of your home. However, to maintain its aesthetic appeal and durability over time, you must have it refinished after extensive use.
Wood floor restoration removes any existing damage, produces a smooth surface, reduces dust, raises the value of your house, and makes it easy to maintain. A task such as sanding is best left to the professionals.
For your floor, there are several reasons why you must hire professionals in Floral Park, NY for sanding hardwood floors. There is no way to save money by doing a DIY project. KO Floors, Inc. will explain why only specialists should be hired for sanding wood floor refinishing services in Floral Park, NY.
How To Determine Whether Your Hardwood Floor Needs Refinishing?
Before you begin, determine what kind of wood flooring you have and its condition.
Remove a floor air vent and inspect the flooring's ends.

You may proceed if you detect solid timber at least 3/4 inch thick.

This is an engineered floor if you can see distinct, thin wood layers. Restoration floor wood is not a DIY project; you should hire an expert.
To ascertain whether your floor needs refinishing:
Put a few water drops on the ground.

Your floors are good if the water beads up and doesn't get soaked within a few minutes.

It's time to refinish your flooring if the water gets absorbed immediately or within the first minute.
Why Hire Professionals For Sanding Hardwood Floors?
Let's assume we discuss the sanding hardwood floor installation procedure or its wood floor refinishing service. In that case, both need an abundance of time, effort, correct tools & equipment, technique, and most significantly, patience.
Therefore, wood floor restoration should only be carried out by experts. The following are the principal benefits of seeking the advice of an expert sanding wood floor restoration company in Floral Park, NY:
1) Ensures Smooth Finish
The enhancement in appearance is the main advantage of hiring a professional for your floor laminate and white birch wood floor. The experts know what's best for your floor because they have expertise in the flooring sector. As a result, they can advise you on the best strategy to improve your floor's smoothness and quality of unfinished hardwood flooring.
Don't forget that significant outcomes come from effective implementation using the appropriate tools for floor laminate and white birch wood floors.
For instance, if your floor is uneven, a reliable contractor will inform you that it has to be sanded and will use advanced techniques to make it smoother and fresher. Are you considering once again that anyone can accomplish it? Why not choose professionals only?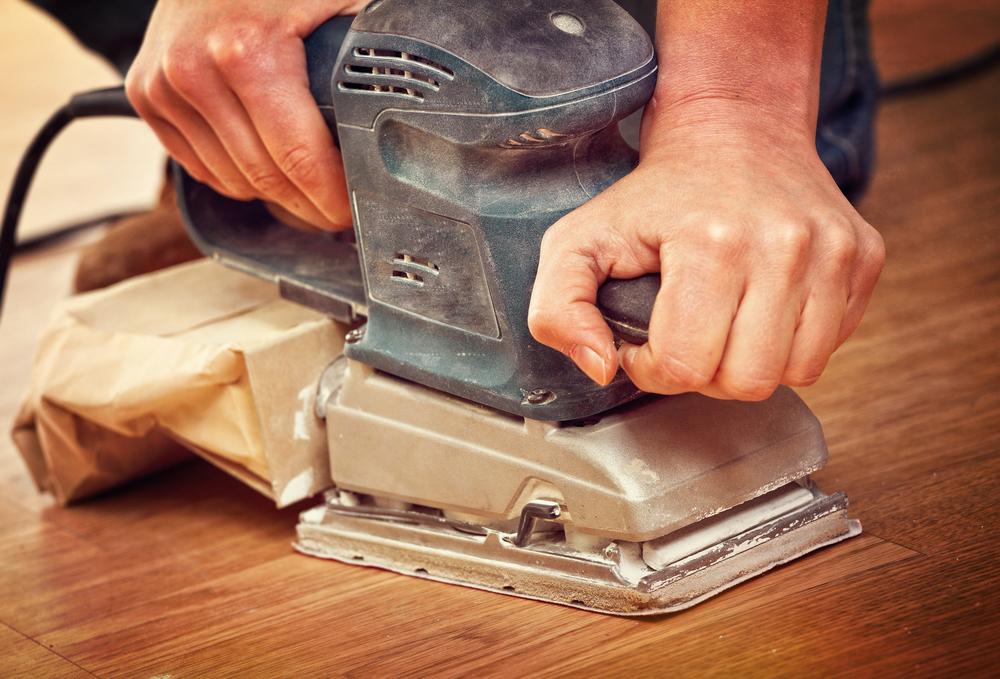 2) It's Not So Expensive
Perhaps buying new flooring sounds like an excellent idea, but it can be expensive. You cannot purchase new flooring each time your floor is damaged. If there is a less expensive option available, why not choose it?
Finishing hardwood floors is the topic at hand. You may utilize the money you save from doing this to upgrade other areas such as the interior and dining room floors of your house in Nassau County.
You won't need to have it fixed again because this procedure helps us restore the hardwood's resilience. Once more, if you hire professionals, they ensure that maintenance expenditures are reduced, and your house's interior and dining room floors look better.
3) Raises The Value Of Your Premise
Refinishing work is an excellent investment for a homeowner looking to increase the value of their property. Competent contractors will assist you in creating a floor that looks polished and will make a positive impression on potential purchasers. Additionally, it will increase the likelihood of selling the house quickly and for a fair price.
4) Option To Change The Color
The ability to modify the color of your floor is most crucial. Throughout the wood floor restoration process, service providers provide customers the choice to alter the color of the floor. It implies that for a minimal investment, you may have a floor that looks virtually brand new for a minimal investment in Nassau County.
Why Appoint KO Floors, Inc. For Sanding Hardwood Floor Services In Floral Park, NY?
These explanations demonstrate how a qualified flooring contractor may increase the durability of unfinished hardwood flooring while making your hardwood floors seem new. Consider hiring us if you require a flooring contractor.
We excel at wood floor restoration and refinishing services in Nassau County. We have years of expertise and have established a solid reputation for providing these services with utmost professionalism.
Our knowledgeable crew pays close attention to detail while staining, refinishing, and installing hardwood floors in NY, which undoubtedly pleases our customers.
We want to ensure that you receive profound services for finishing hardwood floors when you sign-up with KO Floors, Inc. in Floral Park, NY.
Contact us at 631-693-4388 today! KO Floors, Inc. in Floral Park, NY is the one-stop destination if you are looking for main wood floor refinishing service companies.
---
Some information about Floral Park, NY
Floral Park is an incorporated village in Nassau County, New York, United States, on Long Island. The population as of the US Census of 2010 is 15,863.
The area that is now Floral Park once marked the western edge of the great Hempstead Plains, and by some reports was initially known as Plainfield. Farms and tiny villages dominated the area through the 1870s when the development of the Long Island Rail Road Hempstead Branch and Jericho Turnpike cut through the area. Hinsdale had more than two dozen flower farms after the Civil War. The present-day village of Floral Park was once called East Hinsdale.
In 1874 John Lewis Childs arrived in the area to work for C.L. Allen as a seed seller. After building his own seed and bulb business and starting America's first seed catalog business, Childs bought a great deal of land in the area. To promote his own business and the local horticultural industry, Childs named the local streets after flowers and renamed the area Floral Park. The expansion of the Floral Park Post Office and nearby village businesses are attributed solely to the success of Childs' business. When the local Post Office took the name Floral Park, the Long Island Rail Road followed suit by changing the name of the East Hinsdale station to Floral Park in 1888. Formerly part of Queens, Floral Park became part of the new county of Nassau in 1899, and it was incorporated as a village in 1908. Childs served as its first president starting that year.
In 1903 the village boasted more than 200 acres (0.81 km2) of Childs' flower beds. The massive volume of his mail order business grew the local post office to such an extent that it drew comparisons with the post offices of Chicago, Baltimore, and Boston.
Useful links for Floral Park, NY
Map of Floral Park, NY
---
Here are some flooring-related links: