Floor Sanding in Hauppauge, NY 11749
Why Is It Essential To Hire A Wood Floor Restoration Professional In Hauppauge, NY?
Are you looking for someone to help you with wood floor refinishing service where moving furniture has caused more severe wear and tear damage?
Our flooring specialists in KO Floors, Inc. are experts at repairing severely damaged hardwood floors, including those that are rough, have white birch wood floor, decks, peeled or bare wood, or have deep scratches and gouges.
The lovely sheen and smooth polish of gorgeous hardwood floors will be returned with the help of professionals. Get ready to rekindle your love for your flooring in Suffolk County.
Our professional contractors providing wood floor refinishing services have years of experience restoring and maintaining your flooring' quality and integrity. We provide services like finishing hardwood floors and wood floor restoration and giving them a brand-new, contemporary polish!
Our professionals have years of wood floor restoration expertise with hardwood. A complete re-installation is only required in extreme circumstances, and we won't recommend one unless your floors are damaged beyond repair.
KO Floors, Inc. also work with floor laminate, white birch wood floor, decks, interior, dining room floors, hard oak floors, etc., and we can bring the original color and condition of old wood flooring in Suffolk County.
1) Expert Assistance From Professionals
Your hardwood floors are not there by chance. Why take any chances when finishing hardwood floors when real wood is arguably the most expensive and sophisticated flooring? Experienced technicians should ideally only refinish your sanding hardwood flooring.
2) Time-Saving & User Friendly
Undoubtedly, hiring a professional to refinish your hardwood floors will need some up-front cash. Your floors will initially cost less if you refinish them yourself, but you're unlikely to give them the care that would extend their lifespan.
The only other option is to use wood floor restoration for your floors. In case you didn't know, laying new hardwood floors costs a lot more money than refinishing them in Hauppauge, NY.
3) Enhances The Resale Value Of Your Home
No matter what home renovation project you have in mind, you must always consider your house's potential worth as a selling point in Suffolk County.
You may ensure you're getting the most value out of your property by having a professional wood floor refinishing service for your hardwood floors.
4) Always Try To Protect Your Family
The interior of your house is built on its hardwood floors. To keep your house as secure as possible, you must hire professionals to care for your pressure-treated wood flooring.
If your flooring isn't well maintained, your home might sustain lasting damage, and people could be harmed, just like the walls and roof.
5) Discover Infestations
You are asking a professional to examine every square inch of your flooring. Any damage that may have occurred during this process, including the presence of pests like termites, will be discovered. The sooner these are located, the better.
Why Hire KO Floors, Inc. For Wood Floor Sanding Services In Hauppauge?
Don't hesitate to contact the qualified professional at KO Floors, Inc. in Hauppauge, NY if you're ready to have your hardwood flooring refinished.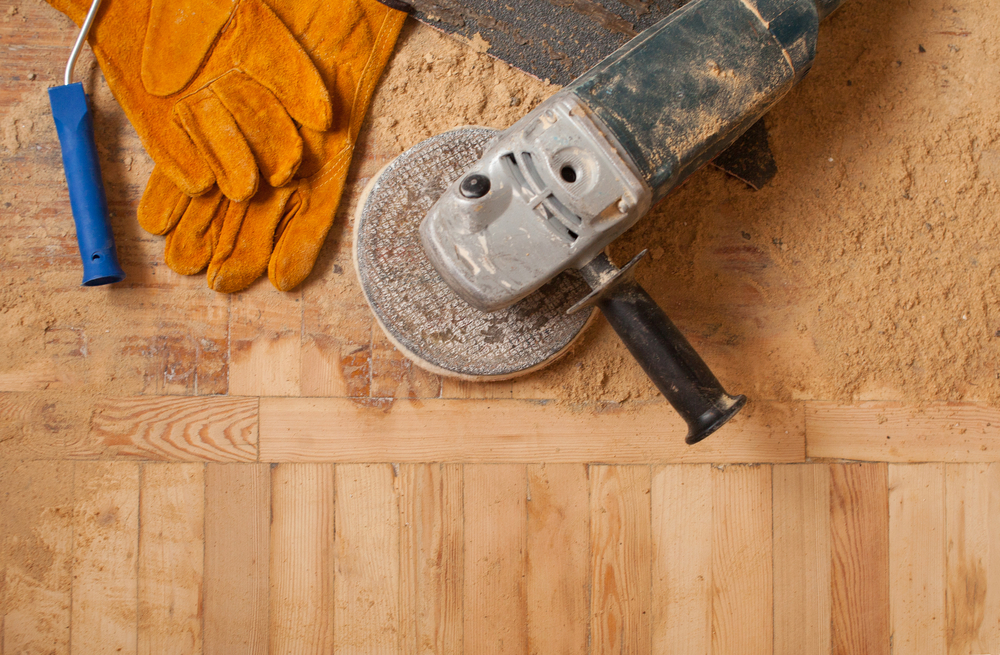 When you register with KO Floors, Inc. in Hauppauge, NY, we want to ensure you get the best services for wood floor restoration. Contact us at 631-693-4388 to learn more about the advantages and arrange a meeting!
If you're seeking the top providers for wood floor refinishing services in Hauppauge, NY, KO Floors, Inc. is your one-stop shop.
---
Some information about Hauppauge, NY
Hauppauge is a hamlet and census-designated place (CDP) in the towns of Islip and Smithtown in Suffolk County, New York, United States. The population was 20,882 at the time of the 2010 census.
The first house in greater Hauppauge, according to historian Simeon Wood, dates as far back as 1731, being located on what would be the Arbuckle Estate, and later the southeast corner of the Hauppauge Industrial Park, near the intersection of Motor Parkway and Old Willets Path. The settlement of Hauppauge proper commenced with the family of Thomas Wheeler prior to 1753, at the present-day location of the Wave gas station between Townline and Wheeler Road. The locale would take the Wheelers' name as its own until the 1860s when the name Hauppauge was restored. On March 13, 1806, "a meeting of the male members of the Methodist Society of the 'Haupogues' was convened at the School House agreeable to public notice for the express purpose of Incorporating and Electing Trustees for said Society." The first trustees elected at the meeting presided by Timothy Wheeler and Issac Wheeler were Issac Nichols, Elkanah Wheeler, George Wheeler, and Samuel Brush. They were known as the "Trustees of the Methodist Episcopal Church and Congregation of the Haupogues". In 1812 the Hauppauge Methodist Church that stands today was constructed on land donated by the Wheeler family.
Hauppauge gained significance as a waypoint on the King's Highway, laid out by the colonial legislature of New York in 1702. The present-day right of way departs westward from Route 111 as Conklin's Road or Half Mile Road, passing St. Thomas More Roman Catholic Church before terminating at the border between Smithtown and Islip. Hauppauge was effectively split between the towns of Smithtown and Islip in 1798 with the survey of New Highway, or what is now known as Townline Road (County Route 76).
Useful links for Hauppauge, NY
Map of Hauppauge, NY
---
Here are some flooring-related links: