Floor Sanding Mastic, NY 11950
How To Find The Right Floor Sanding Company In Mastic, NY?
Do you need a makeover for your wooden floor with a professional wood floor refinishing service? It's time to consider hiring a professional flooring company near me if you've been forced to gaze at scratches, discoloration, and other flaws. Though the question is, where to start?
Finding a respectable and reliable flooring company near me might be challenging, but you can rely on KO Floors, Inc. to complete the job at a fair price.
Fortunately, there are specific measures you can take to ensure that you hire the superior wood floor restoration service in Suffolk County to sand your floor and give it the appearance you want. Make sure your floors are refinished correctly if you spend the time and money on them.
First off, having unfinished hardwood flooring is a problem in itself. Why should you even think about sanding your floors? Read the details below on why sanding wood floors is crucial in Mastic, NY.
Importance of Floor Sanding
It may be daunting to witness a scratched-up, used, filthy, and damaged wood floor. You might be tempted to replace or repair it away. However, it's crucial to recognize that wooden floors are a valuable asset for your home and a charming look in any home before you do any of those things.
Floor sanding is unquestionably a time and money-worthy expenditure if you want to make those hard oak floors sparkle like new.
Therefore, hiring an expert flooring company near me is the need of the moment in Suffolk County if you want an excellent floor sanding service at an affordable budget.
Advantages Of Sanding Hardwood Floors From Experts
A sanding floor company like KO Floors, Inc. in Suffolk County can fix the damage from minor repairs or wear and stabilize loose nails or vinyl plank flooring.
1) Sanding enables you to repaint your floors to get your desired color and appearance.
2) Your floors will feel considerably smooth and appear brand-new with sanding.
3) Your floors can be sealed after sanding to prevent further deterioration and wear.
How To Find Professionally Reliable Floor Sanding Company In Mastic, NY?
1) Look For Online Feedback & Reviews
Looking for online reviews may be the quickest and first action to take. You want a company with a strong reputation and reliable business when looking for an expert to execute the floor laminate, white birch wood floor, and indoor oak flooring flawlessly.
If that's the case, you should be able to locate some kind of internet presence, such as a corporate website, a personal website, or online evaluations on a platform that focuses on business experiences around wood floor restoration projects.
Reviews are one of the simplest methods to give information to a consumer who wants to know what to expect. The pictures of the person or business's work are frequently included on the website.
They want to boast about their accomplishments, right? A company's website may demonstrate its dependability. Even better, you might be able to locate a goal statement or promise that will provide you with the assurance you need for unfinished hardwood flooring.
2) Having Great Knowledge & Experience
You can probably find this information on the company's website, but you should ensure the business is aware of the various treatments needed for different types of wood. Not all homes, floors, and treatments should get treated equally during floor sanding.
You should give the business or person a call if their expertise in various pressure-treated woods is not indicated on the website or in a brochure. Making a phone call is probably an intelligent approach because it will help you gauge how professional the business or individual you would be working with is.
3) Inquire About The Company Information
Is there anything concerning wood floor restoration you should be aware of? You want the sanding to last as long as possible when it is finished. Ask them about maintaining the floors while you have them on the phone.
They could have ideas or even be able to supply certain items like pressure-treated woods, decks, baseboards, etc., to help you get the appearance you want for your floor.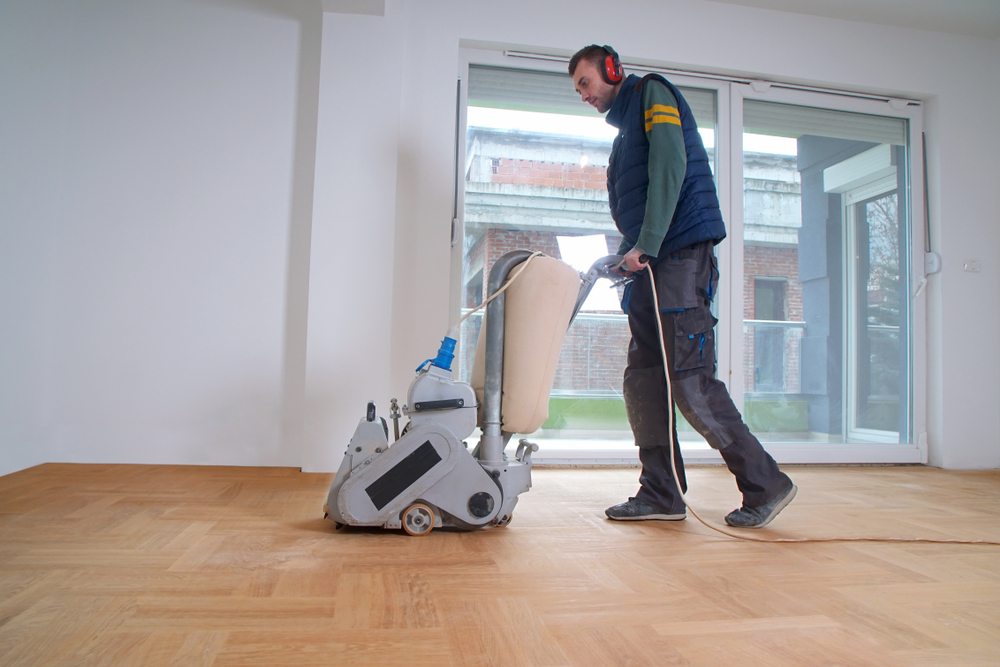 You should make sure to enquire about the equipment used to sand your floor during unfinished hardwood flooring. You can expect high-quality tools while working with a reputable floor refinishing company near me, like KO Floors, Inc. in Mastic, NY.
It should be mentioned that top-notch floor sanding equipment makes it possible to do the task without a bothersome quantity of dust. Furthermore, high-end machinery makes it possible to do the job quickly and effectively without damaging your interior & exterior flooring.
Why Appoint KO Floors, Inc. For Wood Floor Sanding Services In Mastic, NY?
Regarding the appearance and resale value of your wooden flooring, floor sanding is crucial. The investment in floor laminate maintenance is necessary if you want the flooring to last as long as it should.
Suppose you want to ensure that you employ professional wood floor refinishing services. In that case, you can rely on KO Floors, Inc. in Mastic, NY to take care of it because wooden floors aren't exactly inexpensive to install.
To know more information about the company, contact us at 631-693-4388 to learn more about the advantages and arrange a meeting!
Useful links for Mastic, NY
Map of Mastic, NY
---
Here are some flooring-related links: