Hardwood Floor Refinishing in Islandia, NY 11749
FAQs To Ask Before Hiring Flooring Contractors In Islandia, NY
The demand for services of wood floor restoration & hardwood floor refinishing in Islandia, NY is increasing heavily. Nowadays, everyone is looking for professional flooring contractors to get a reliable and professional hardwood floor refinishing experience for their homes and offices.
The most obvious reason for this upsurge in demand is that now people all across the globe prefer wooden flooring over regular cemented floors. We know finishing hardwood floors requires experienced hands at work for desired results.
Therefore, wood floor restoration experts suggest hiring experienced flooring contractors to get long-lasting results and make the tiresome work of hardwood floor refinishing easier and quicker.
Primarily hardwood floor refinishing services include restoration, removal, repair, and installation of interior & exterior wooden flooring.
Though all the flooring companies near me claim to offer the best flooring contractors for floor refinishing near me in Islandia, NY, it's wiser to ask the below-mentioned FAQs to cross-check their claims before giving a final nod to them.
1) Is Your Company Licensed & How Much Experience Does Your Company Possess?
Firstly, knowing about the credibility of the flooring contractor's company is the most crucial aspect to consider before giving a green signal for interior wood floor restoration.
In Suffolk County, the common complaint of people regarding their flooring contractors is the issue of the contractor's credibility.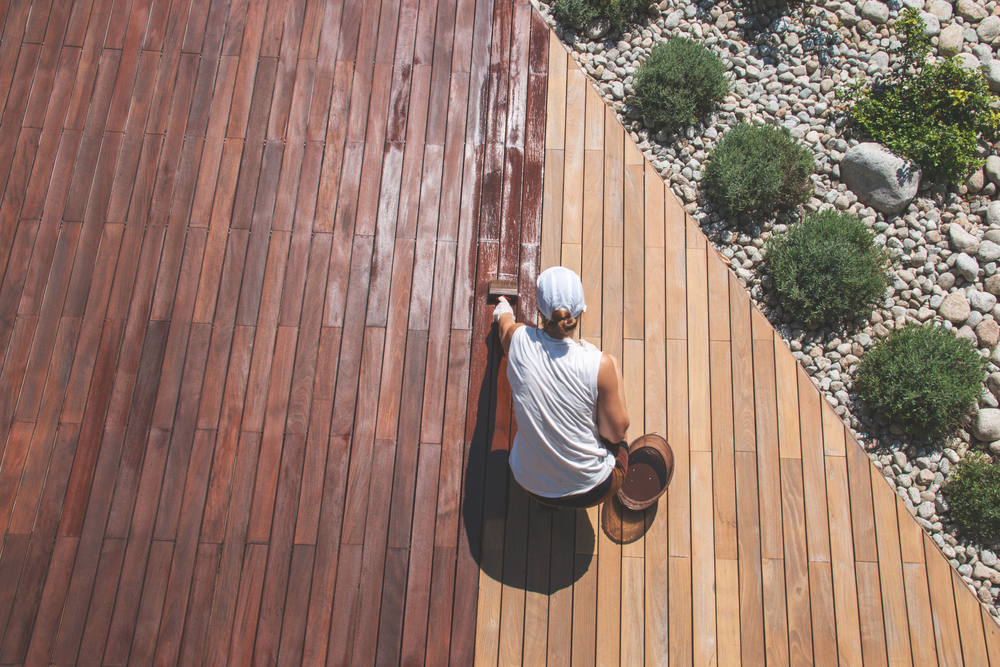 In many US states, a business must present a license & experience on their business card/website. It's best to ask the flooring contractors to show their licenses & their team member's qualifications. At KO Floors, Inc., we provide complete details of our expertise and license on our website.
2) What Type Of Flooring Restoration & Refinishing Services Do You Specialize In?
Knowing about the specialization of flooring contractors gives you an insight into their capabilities. Wood floor refinishing services include installing pressure-treated woods, clearing the decks and baseboards from the interior of dining room floors before the sanding process, and installing new wooden floors like hard oak floors & white birch wood floors if needed.
At KO Floors, Inc., we specialize in a complete range of wood floor restoration and refinishing services, be it installing indoor oak flooring, vinyl plank flooring, or clearing the items like decks & baseboards from the interior of dining room floors for floor sanding & staining.
With KO Floors, Inc., clients gets complete range of floor refinishing services near me in Islandia, NY in affordable rates.
3) Do You Offer Furniture Moving & Cleaning Services Before Floor Refinishing Before Arrival?
With hardwood floor refinishing services, the biggest challenge is moving out the furniture like decks and baseboards from the area of floor sanding. Removal of baseboards and decks is necessary to conduct neat and effective floor staining.
Floor staining helps in finishing the unfinished hardwood flooring. Thus, asking flooring contractors about it helps prepare as per the requirement.
The professional wood floor restoration team at KO Floors, Inc. personally assists in clearing the decks, baseboards, and other furniture from the space for finishing hardwood floors.
4) How Long Does It Take To Conduct The Wood Floor Refinishing Service In Suffolk County?
A flooring company near me claims to offer the fastest refinishing and restoration services but the time varies depending on the type and condition of the flooring.
For hardwood floors, refinishing flooring contractors should allow some time for the materials to acclimate to the condition. While finishing hard oak floors, it takes roughly less than a day to complete the process, from floor laminate to floor staining and polishing.
KO Floors, Inc. is one of the fewest companies to offer the fastest flooring refinishing near me in Suffolk County. We are known for installing pressure-treated woods and floor laminate within 24 hours.
The answers to these four FAQs must be considered before finalizing a flooring company near me in Islandia, NY.
Why Choose KO Floors, Inc. Certified Hardwood Floor Refinishing Service In Islandia, NY?
Flooring contractors play a significant part in increasing the appeal and aesthetics of the flooring. Choosing flooring contractors is a sure-shot way to fix all the unfinished hardwood flooring problems.
In Suffolk County, KO Floors, Inc. is the most reputed and experienced wood floor restoration and wood floor refinishing service company.
We deal in all the flooring types, from the installation of vinyl plank flooring to white birch wood floors and hard oak floors. We're committed to serving the people of Suffolk County; with high-quality flooring services.
KO Floors, Inc. believes in providing a wide range of floor refinishing services at affordable rates. To know more about us and our services, give us a call on 631-693-4388, and our team is there to help you in any way possible.
---
Some information about Islandia, NY
Islandia is an incorporated village in Suffolk County, New York, United States. The population was 3,335 at the 2010 census.
Islandia straddles the Long Island Expressway and is near the geographic center of Long Island. It has no central business district, although it is home to the Islandia Center, which has a Walmart and Dave & Buster's.
Islandia incorporated itself as a village in April 1985 after CA Technologies established its world headquarters in Hauppauge and trying to capture the Hauppauge School District, in the area some people informally referred to as South Hauppauge. After more than 3 years of conducting local research, residents appeared in front of Islip's officials to take the first steps in incorporating Islandia on September 16, 1980. At the meeting, locals presented the Town of Islip was a petition signed by 432 Islandia Residents, which was over the 180 minimum required, and also presented the $1,000 (1980 USD) filing fee required. Many officials in the Town of Islip, including Town Supervisor Michael LoGrande, were less than thrilled with the proposal, and Islip soon sued the organizers of the prospective village in an attempt to prevent Islandia's incorporation. It wasn't until December 1984 that the Town of Islip dropped their opposition and asked residents in return for at least 200 residents to sign a letter to promise that the community would not exclude minorities from living within its borders. An incorporation vote was soon held, during which residents ultimately voted in favor of incorporating, and in April 1985, Islandia officially became an incorporated village.
When it incorporated, Islandia became the first new village on Long Island to incorporate in over 15 years (the last village incorporated prior to Islandia was Lake Grove in 1968).
Useful links for Islandia, NY
Map of Islandia, NY
---
Here are some flooring-related links: